Vol. 35 No. 2 (2022): Marine and Fishery Sciences (MAFIS)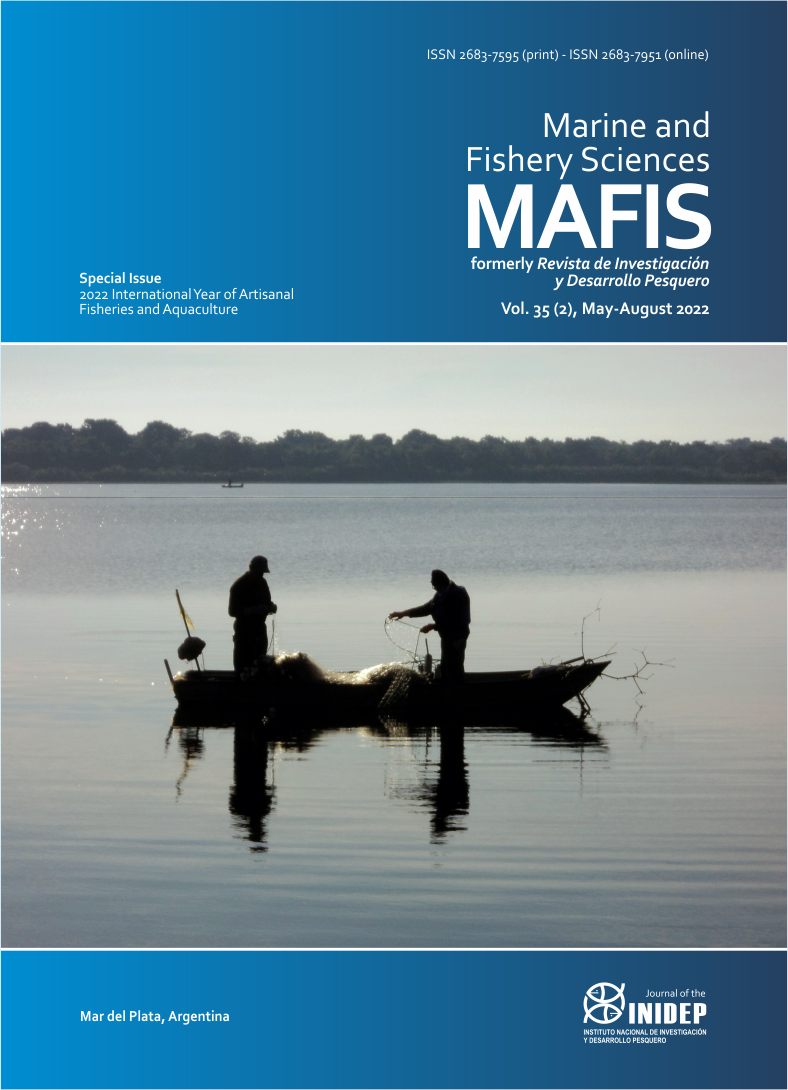 May
2022 International Year of Artisanal Fisheries and Aquaculture (IYAFA 2022
)
Cover image: Gillneting fishery inside Guaratuba Bay, Parana coast, Brazil.

Photo courtesy of Paulo de Tarso da Cunha Chaves.
The United Nations General Assembly has declared 2022 the International Year of Artisanal Fisheries and Aquaculture (IYAFA 2022). The Year aims to focus world attention on the role that small-scale fishers, fish farmers and fish workers play in food security and nutrition, poverty eradication and sustainable use of natural resources.
Topics: Artisanal marine and freshwater fisheries, artisanal marine and freshwater aquaculture production, including but not limited to biological-fishery and productive aspects, sustainability, models, conflicts of interest and environmental issues, socio-economic problems that directly or indirectly affect human populations.
Full Issue